What is Zoho and what does it do?
Over 20 million people worldwide use Zoho applications to get more sales, support customers and make business more productive. It doesn't matter what hardware, device or operating systems you use and it is not relevant how small or large your business is. All you need is an internet connection and a Web-based browser to access and use Zoho products…oh and the drive and determination to do more business whilst saving costs does help!
Zoho Features at a Glance
Contact Management– Zoho keeps all relevant contact information including social feeds in one accessible location so you can stay current with prospects.
Sales Pipeline Management– Create a comprehensive view of all your sales activities with intuitive dashboards and customizable reports.
Project Management– Manage projects on the go using Planning, Time Tracking, Reporting, Wiki, Forums and many more tools. Receive updates on your smartphones via Zoho mobile apps.
Social Marketing– Post campaigns on Twitter, Facebook and LinkedIn in the form of links, images, and status messages and use advanced tools to track the interest generated.
Social Network for your company– Zoho Connect lets employees interact, get things done and remain updated securely, all in one place.
Email Marketing– Craft visually attractive emails from customizable templates to kick-start your email marketing efforts and measure results.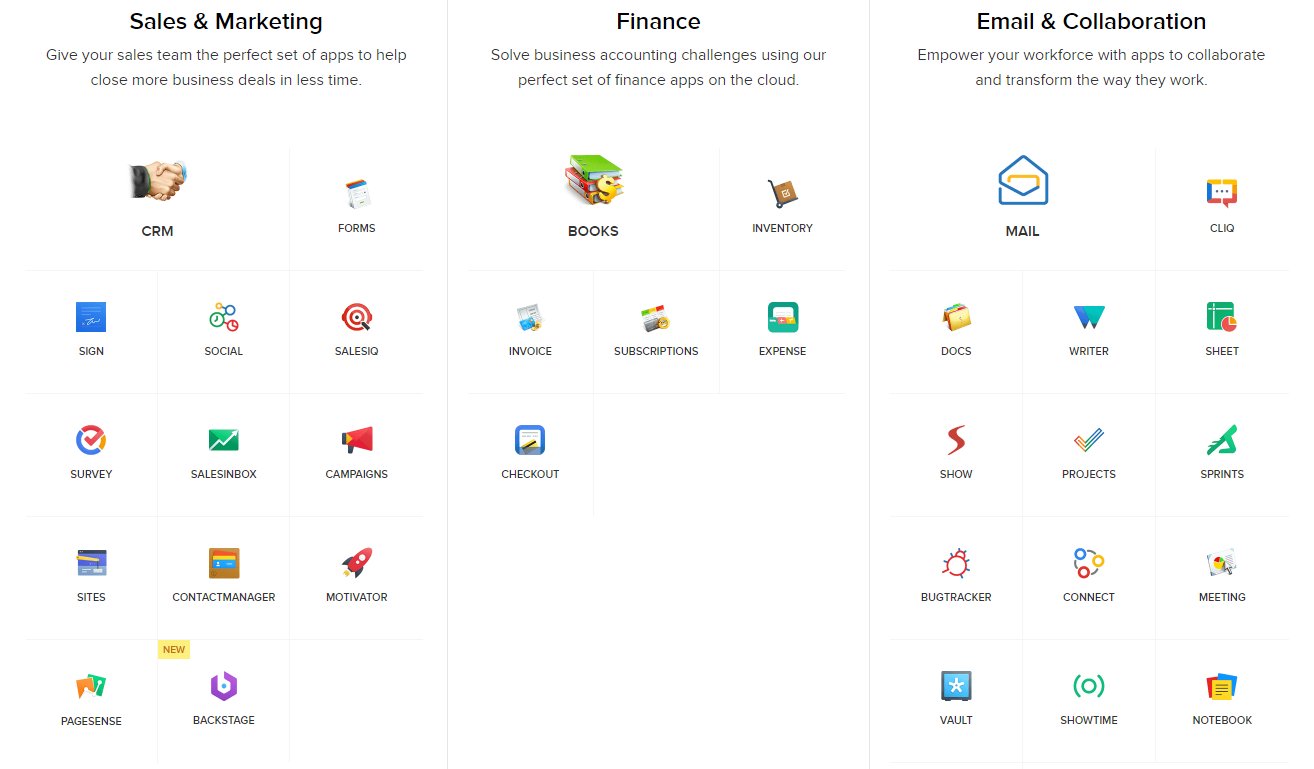 Janet Ickes is a trusted Zoho Authorized Partner. She can help you make the most of Zoho CRM and other useful Zoho apps by helping you customize them for your business, integrate them with your financial and other systems if required, and even develop custom apps for a comprehensive solution.
Janet Ickes
Excel with Me Training & Consulting LLC
Consultant & Trainer
Email: Janet@excelwithme123.com
Phone: 336.525.1592